Automated Traffic Signal Performance Measures
ATSPM's show real-time and historical functionality at signalized intersections. This allows traffic engineers to directly measure what previously could only be estimated and modeled.
The following are those who have contributed changes to the ATSPM system: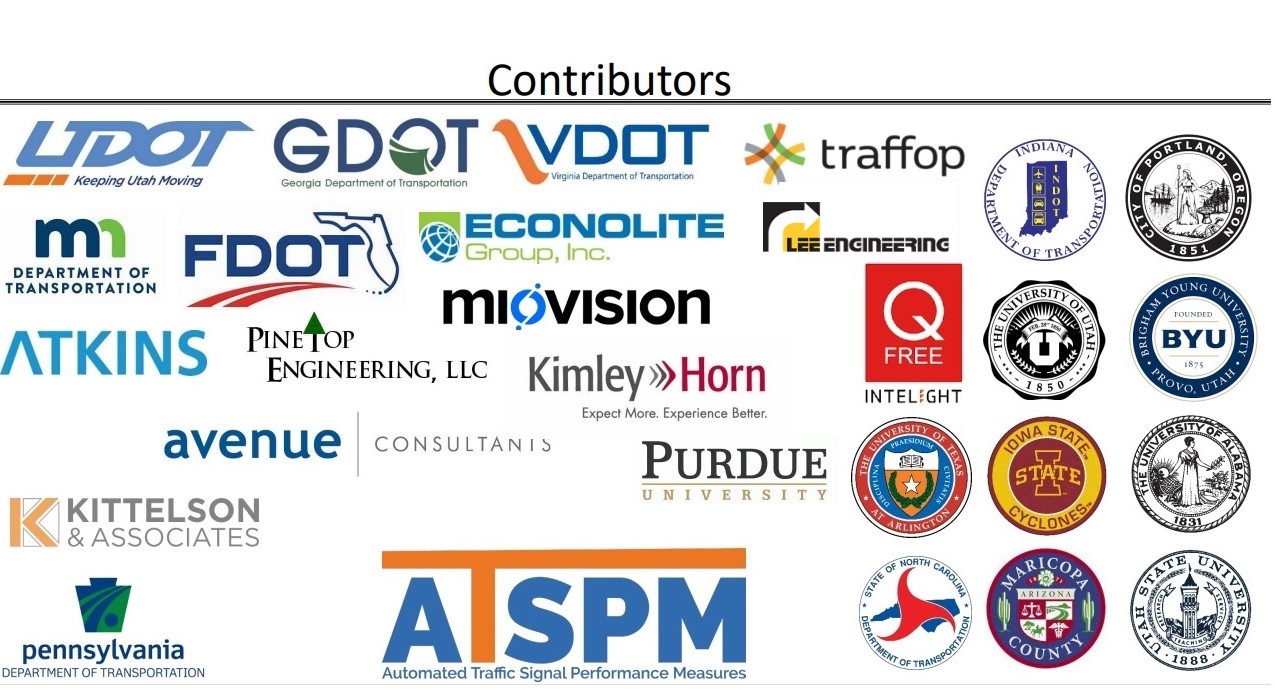 Getting started
You can download the software for our site by clicking the button below.
What's New
Version 4.2.2 (August 2019)
Updated the following libraries:
New "Timing and Actuation" metric that provides a detailed view of the vehicle and pedestrian cycles for each phase overlaid with vehicle and pedestrian actuations.
Changed the "Pedestrian Delay" metric and replaced event code 45 with event code 90 and some logic so it works for all controller vendors.
Integrated Intelight's pull request that adds an async version of GetMAXTIME records that is more tolerant of slower network and DB servers.
Added support for Econolite EOS Controllers.
Repaired Aggregate Data
Fixed several bugs
What's Next
Version 4.2.3 (Winter 2019/2020)
GDOT to enhance the source code to add an installer program.
When sorting by "Metric Type" on signal map, by default the same metric will be selected under "Metric Type".
Add a WEB API
Fix minor bugs
Version 4.2.4 (Anticipated Winter 2019/2020)
Higher level dashboards of performance measures using aggregated data.
All pull requests from other entities (github).
---